200N.m/1000N.m/4000N.m electric actuator test bench, 30kN linear actuator test bench, shipped to Sha
 Hits:986 AddTime:2021/9/4 21:53:31
200N.m/1000N.m/4000N.m electric actuator test bench, 30kN linear actuator test bench, shipped to Shanghai!
Electric actuator load durability test system can mainly measure electric actuator current, voltage, input power; output torque, speed, mechanical power; efficiency; angle, etc. Load durability test can be performed on electric actuators.
The linear actuator test bench can measure push-pull force and stroke.
Lanmec Technology Professional manufacturer of various test benches! Non-standard customization, what suits you is the most important!
"Your satisfaction is our eternal pursuit"! Lanmec Technology, worthy of your trust, consultation hotline: 400-111-3688!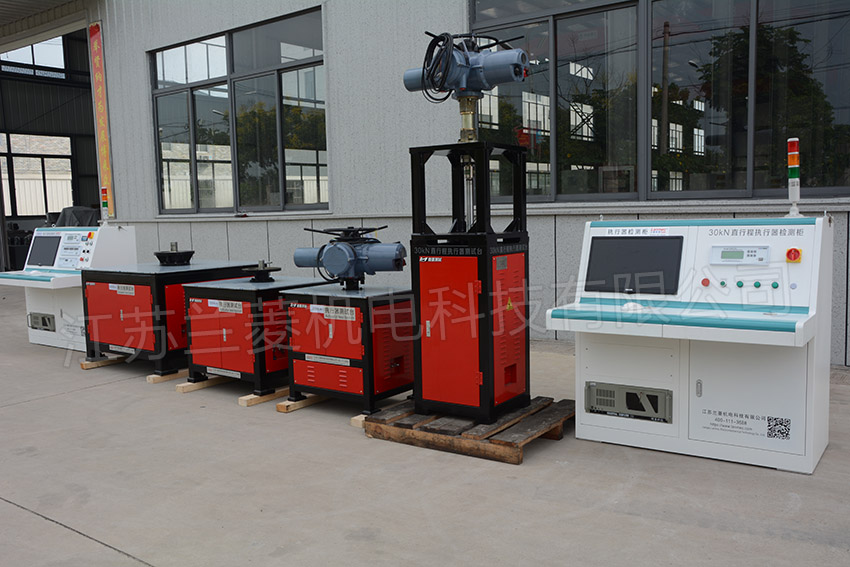 【Refresh】
【Favorites】
【Print】
【Close】
Previous:Lanmec Technology 2021 Chaoshan Plastic Expo will be held at the Yuedong Convention and Exhibition Next:50,000 N.m hydraulic motor test bench, customer site acceptance is OK