Torque sensor introduction
 Hits:4912 AddTime:2021/9/6 20:51:27
ZJ torque speed sensor (dynamic) adopts strain gauge measurement technique.The electrical signal of elastic shaft under torsion can be measured by providing power for the strain gauge bridge. After amplified,and voltage/frequency conversion, the strain signal is converted into the frequency signal directly proportional to torsional strain.
Product features:
1. Torque measurement;energy and signal non-contact transmission; output signal digitized .
2. High testing precision, high stability and anti-inter ference ability.
3.Repeating zero setting is not required continuous
4. Both static torque and dynamic torque can be measured.
5.an be used independently without secondary instrument, output signal can directly use by PLC or PC .
6.Can be customized according to customer requirements.
Main Function and Performance Index:
Torque indication error: <± 0.2 % F · S
Sensitivity: 1±0.2 mv / V
Nonlinear: ≤±0.2 % F·S
Repeatability: ≤±0.2% F·S
Lag: ≤0.2 % F·S
Zero drift (24 hours) : ≤0.1 % F·S
Output impedance: 1KΩ ±3Ω
Insulation resistance: >500MΩ
Static overload: 150 %
Breaking load: 200 %
Power supply voltage:DC±15V±5% ,DC 24V(可选 optional)
Speed output signal: 60-2000 pulse / turn(optional)
Zero torque frequency output:10KHZ
Positive torque full scale frequency output :15KHZ
Reverse torque full scale frequency output :5KHZ
Signal duty ratio: (50±10)%
Power consumption of the sensor: 4W
Temperature when use: -20 ~ 70℃
Relative humidity: ≤90%RH

Signal output: 10±5KHz(Optional 4 ~ 20mA, 0 ~ 5V, 0 ~ 10V signal output / 485 communication, communication agreement pls. see P12)
Measurement range: 0.01~2000K N•m   Non-standard can customization.
Plug connection and lead definition

In the interests of safety, the transducer should only be operated as described in the
Operating Manual. It is also essential to comply with the legal and safety requirements for
the application concerned during use. The same applies to the use of accessories.
The torque speed sensor is not a safety element within the meaning of its designated
use. Proper and safe operation of this transducer requires proper transportation, correct
storage, assembly and mounting, and careful operation.
The transducer corresponds to the state of the art and is failsafe. The torque speed
sensor can give rise to remaining dangers if it is inappropriately installed and operated by
untrained personnel.
Everyone involved with mounting, starting up, maintaining, or repairing the torque speed
sensor must have read and understood the Operating Manual and in particular the technical
safety instruction.
The scope of supply and performance of the torque speed sensor covers only a small
area of torque measurement technology. In addition, equipment planners, installers and
operators should plan, implement and respond to the safety engineering considerations of
torque measurement technology in such a way as to minimize remaining dangers. On-site
regulations must be complied with at all times. Reference must be made to remaining
dangers connected with torque measurement technology.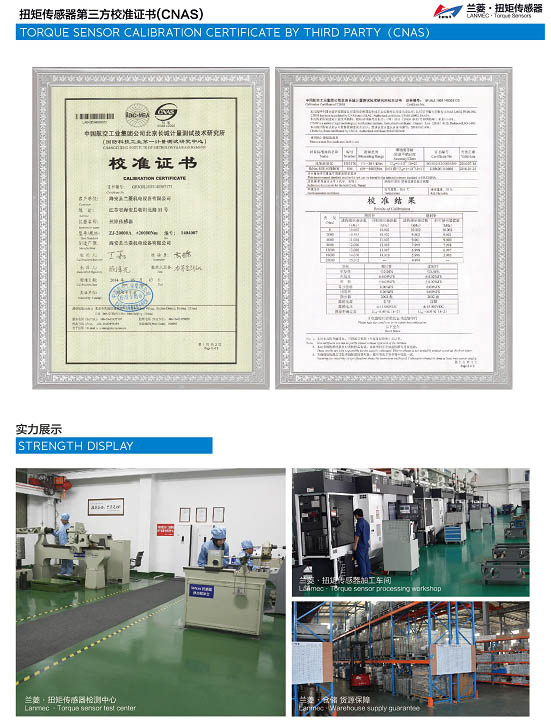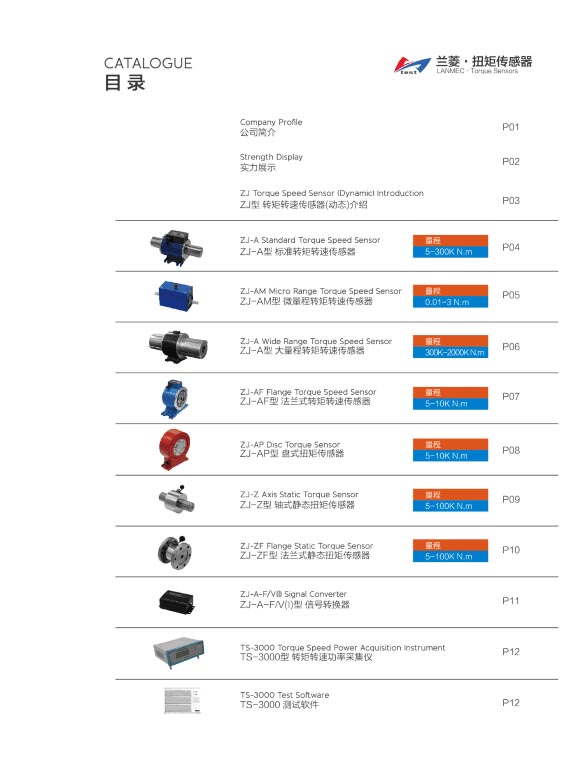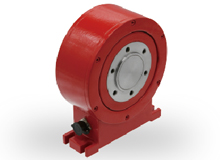 The input and output of ZJ-AP disk torque sensor are connected by flanges (one end of which must be rigidly connected). Because this type of sensor does not use bearings, it can effectively avoid measurement errors caused by bearing heating. It is suitable for high-speed rotation or for situations requiring shorter axial dimensions.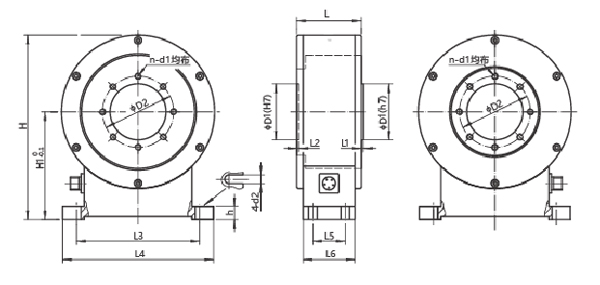 Range 5000 ~ 2000K N m Parameters Call for 5000 ~ 2000K N m Parameters
Signal Output and Signal Acquisition
1. The basic form of torque signal output:
Disc Torque Sensor Secondary Instrument
· Square wave signal, pulse signal.
· Voltage analog signal output or current analog signal output (unidirectional and static torque measurement) can be made according to user's needs.
2. Torque signal processing form:
· The frequency signal output by the torque sensor is sent to the frequency meter or digital meter to read directly the frequency signal or voltage and current signal proportional to the torque.
· Torque and frequency signals of the torque sensor are sent to the secondary instrument of the single chip computer, which directly displays the real-time torque value, speed and output power value and RS232 communication signal.
· The frequency signals of torque and speed are sent directly to the computer or PLD for processing.

ZJ-Z type axle static torque sensor is widely used in static torque testing system such as test machine, torque wrench, steering gear, bearing, electric actuator, valve, hydraulic pressure, etc. It is favored by users because of its excellent stability, high measurement accuracy and high cost performance.
Technical Indicators:
1. Frequency Response 100 Us
2. Insulation strength: 200M(100V)
3. Power Supply: DC12-24V Current (> 50mA)
4. Output signal: current 4-20 mA, voltage 1-5 V,
Frequency square wave 10KHz/+5KHz (optional)
5. Internal resistance of torque sensor: 1000_

Usage and Characteristics
Measurement and Control of Torque Torque Value Applicable to Static and Discontinuous Rotation
Range: 1000, 2000, 3000, 5000N.m.

ZJ-FZ flanged static torque sensor is widely used in static torque testing system such as test machine, torque wrench, steering gear, electric actuator, valve, hydraulic pressure, etc. It is favored by users because of its excellent stability, high measurement accuracy and high cost performance.
Technical Indicators
1. Frequency Response 100 Us
2. Insulation strength: 200M(100V)
3. Power Supply: DC12-24V Current (> 50mA)
4. Output signal: current 4-20 mA, voltage 1-5 V,
Frequency square wave 10KHz/+5KHz (optional)
5. Internal resistance of torque sensor: 1000_
Outline Installation Dimension Diagram
【Refresh】
【Favorites】
【Print】
【Close】
Previous:ZJ-AP disc torque sensor Next:ZJ-AF flange torque speed sensor